G3 Scaler Tip of Baiyu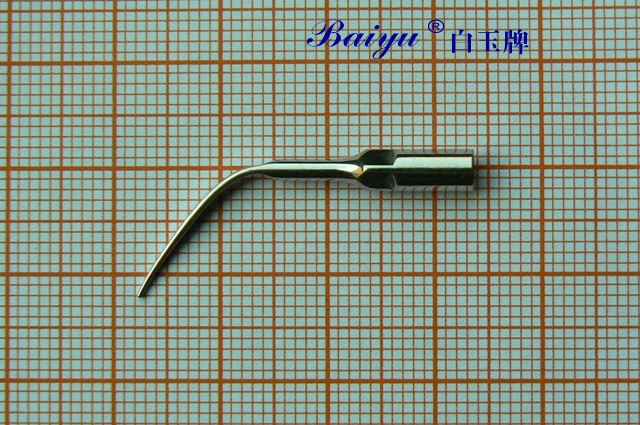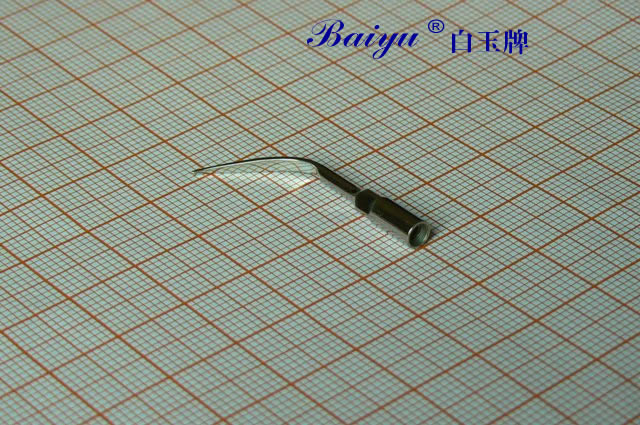 Usage
To remove the calculus of supragingival, subgingival and interdental calculus. See the illustration please.
Specifications of the screw thread
ISO M3(also called M3x0.5 thread).
Compatibility
The G3 scaler tip of Baiyu is suitable for Baiyu scaler. It is compatible with EMS scaler and any other scaler made in china. But It is not compatible with the Satelec scaler made in France,because the Satelec scaler tip's thread is with imperial dimension other than ISO dimension.
Material
Hard alloy.
Characteristic
It is friction-resistant.
It resists break and rust.
It has long life-span.
Package
dumpling
Wholesale or Retail ?
Both wholesale and retail.
Is the OEM service available ?
Yes, OEM service is available. Further more can be customized.
"How many teeth does a Baiyu scaler tip can serve?"
Sorry,Baiyu tip can not tell the digits this time. But,the feedback information from the market during about 10 years proved that Baiyu scaler tips have been good enough and have had some advantages over popular tips used in the market. The statistics is continued.
What is the difference between Baiyu tips ?
Different in utility.
Different in cost and so on .
Baiyu scaler tips have same affection towards its customer.